Empowering Businesses
One App At A Time
Discover How Appenate Has Streamlined Business Processes For Many Thriving Companies.
Full Access. No Credit Card Required
Happy Customer Stories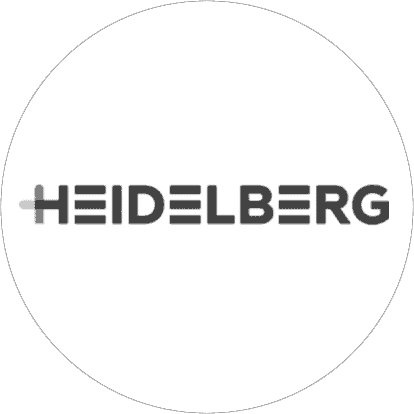 Director – Heidelberg USA Inc.
"Appenate is for us, the platform that provides a major column of our digitalization."
Project Manager – Amey
"With Appenate, we get better quality data & have minimized our post-processing time."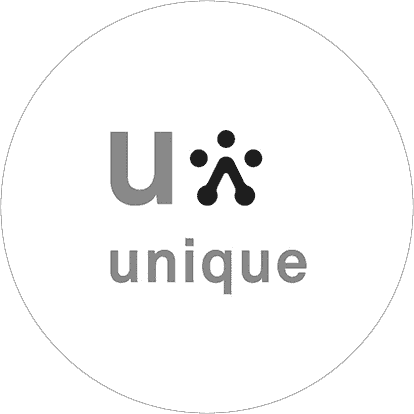 ICT Manager – Unique
"The flexibility in unlimited form creation has been a massive cost saver to the company"
Founder – Remote ISP
"Appenate is software that changes with your business, not the other way around"
FEATURED CASE STUDY: Trailblazing With Appenate
"My favorite feature is a feature of the company, not the technology – a dedication to the customer in solving their problems."
BUSINESS CASE
To create a task and goal-tracking app with accountability features.
SOLUTION
A no-code app builder with dynamic fields and responsive customer support.
OUTCOME
A suite of apps that track tasks, goal milestones and contributors.
Jim's experience with Appenate highlights a vital business truth: the human touch matters. This shared personal, human-focused service ethos deeply connected him with Appenate, turning a tool into a trusted partner.
Construction: Amey
The need for a reliable mobile solution quickly arose to assist in reducing their time and project costs. Piotr and his colleagues were assigned the mammoth task of testing a number of software platforms to find the best fit for their mobile forms needs.
Engineering: Heidelberg
Heidelberg has been using Appenate for the past two years to assist with their process standardization and infrastructure support services both in the UK and internationally. The key was to find a solution to process standardization and time saving.
Personnel: Unique Personalservice
Unique is a subsidiary company of USG People B.V., one of the leading international enterprises in the staffing industry. They were on the hunt for a flexible mobile forms solution that required little or no programming skills, and a pay per user licensing model.
Safety: Health & Safety Solutions
With a history of ensuring workplaces have reliable health and safety systems, this company was in search of a mobile application solution to add additional value to its client base.
Services: Rassaun
Rassaun specializes in custom fabrication, mechanical & electrical services. The majority of their workforce is based at client facilities making tasks like data collection a challenge for critical business processes.
Telecomms: Remote ISP
Appenate has replaced a bespoke app to provide flexibility, a multitude of capabilities, and cost savings as the network installation and hosting company expands. The result is hours saved on client response time.
Consulting: Geeks R Good
Geeks R Good is an Australian sole trading consultancy that helps companies in the chemical manufacturing industry make sense of various aspects of their business.
Government: AU State Regulator
Appenate has helped this Australian State Regulator significantly reduce costs associated with time spent performing and enforcing gas and electrical inspections.
Maintenance: White Label Partner
Enterprise X, a building maintenance company, were spending too much time and money on data processing. They needed a solution that would cut hours from their work week.
Consulting: Lisa Bateson
Lisa Bateson, principal consultant at Geeks R' Good sat down to talk with Asel, our APAC sales associate, to talk about her journey with Appenate. Read on to find out how she found Appenate, and how it's impacted her clients and her consulting business.
maintenance: Partner R
Partner R needed a flexible mobile data solution to better serve their customers and add the possibility of expanding their business. Appenate was able to provide the base they needed to serve their pool of customers better. Read below to find out.
maintenance: Partner Z
We've helped our white label partners create innovative solutions – and in this case, we provided the platform for "Partner Z" to create specialist, white-label apps for use on rugged Zebra vehicle-mounted devices.
Click to read the Case Study below:
Maintenance: White Label Partner
Appenate enables you to provide real-world solutions to your global client base.
Find out how one of our Solution Resellers built a strong and successful business using the Appenate platform as a base.
Consulting: Kathy Stevens
Kathy Stevens, director at KAS Consulting, sat down to talk with Asel – our APAC sales associate. Together, they explore KAS Consulting's journey with Appenate and how several challenges were overcome with custom solutions.
Government: Parkes Shire Council
Anthony McGrath, Tim Gillogly & Stacie Medlyn – the team at Parkes Shire – sat down with Asel from our team to discuss how they've benefited from their eight-year subscription. Including how they attained ISO 45001 certification.
White Label Partner: Qubesense
As a white-label business partner, qubesense initially used Appenate as a platform to provide qubesense's existing customers with custom business apps and mobile form integration services.
Consulting: Trailblazer
Jim's experience with Appenate highlights a vital business truth: the human touch matters. This shared human-focused service ethos deeply connected him with Appenate, turning a tool into a trusted partner.
Testimonials
"The thing that I liked so much about the Appenate team, rather than all the other software teams I've worked with who never came back to me and they say you can do it yourself….is that you guys are really interactive, showing everything and I just liked that so much!"
– Preethi L.
"Less than 24-hrs later, I had a back-and-forth, technical dialogue, in words I could understand, with an individual who truly seemed interested in solving my problem. And we did! This person followed up a couple times, and truly went out of his/her way to get to a solution.".
– Dan S.
"It is amazing how versatile and insanely user friendly the Appenate application is if you know how to make use of it. By what's been shown to me above (and tested successfully), this solution is actually way better than what I expected…"
– Nathan A.
Get Started With a Free Trial Today