Empower Field Workers with Data-Driven Applications
Create & deploy custom, Salesforce-integrated
forms & processes. Mobile & Desktop.
Feed Data Straight Into Salesforce
Empower Your workforce
Rapidly Build, Maintain, & Deploy Custom Worker-facing Apps
"There were a number of form providers we explored, but we ultimately chose Appenate. We realized that they are more than just
mobile form templates – they're a user-friendly way to build our own forms while managing tasks and reports too."
– A happy Appenate/Salesforce Customer
Harness Appenate & Salesforce To Streamline Field-to-office Data Management.
Feed data collected in the field straight into Salesforce.
Generate & upload custom file outputs to existing objects in your Salesforce account.
Improve job productivity & collaboration between workers in the
office & field.
How Appenate & Salesforce Play
Generate & upload custom file outputs to existing entities in your Salesforce account.

Pull data into Appenate using a Data Source Connector for use within your forms, or push output files back into Salesforce using a Form Connector.
Our Ready To Use Apps
Choose from 190+ App Templates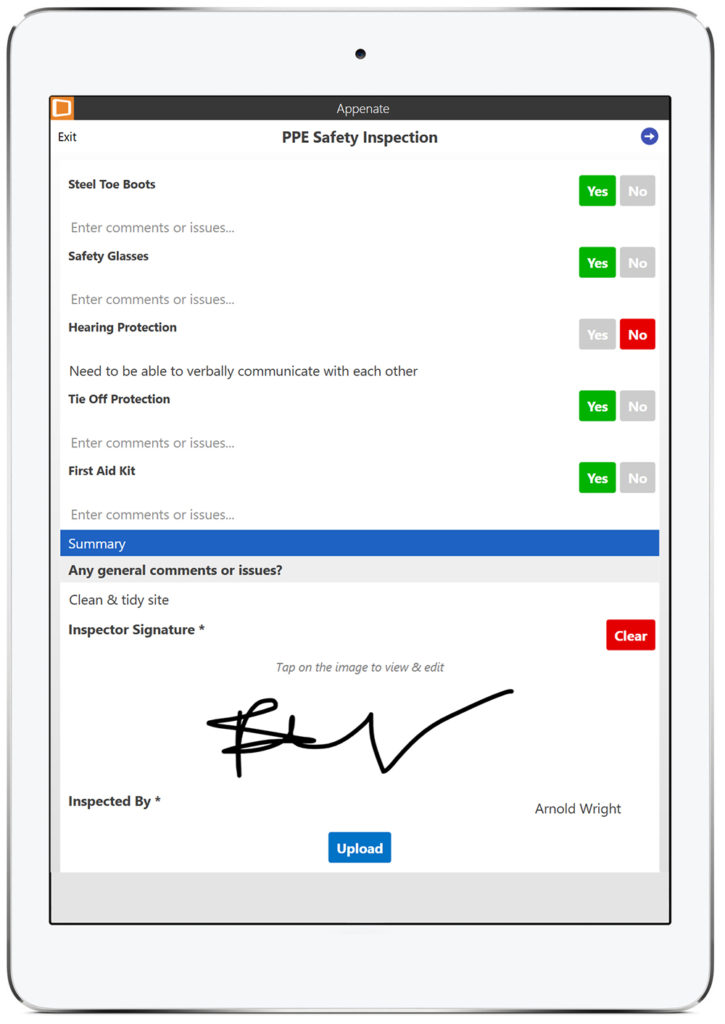 PPE Safety Inspection App
Ensure standards of protective equipment are compliant.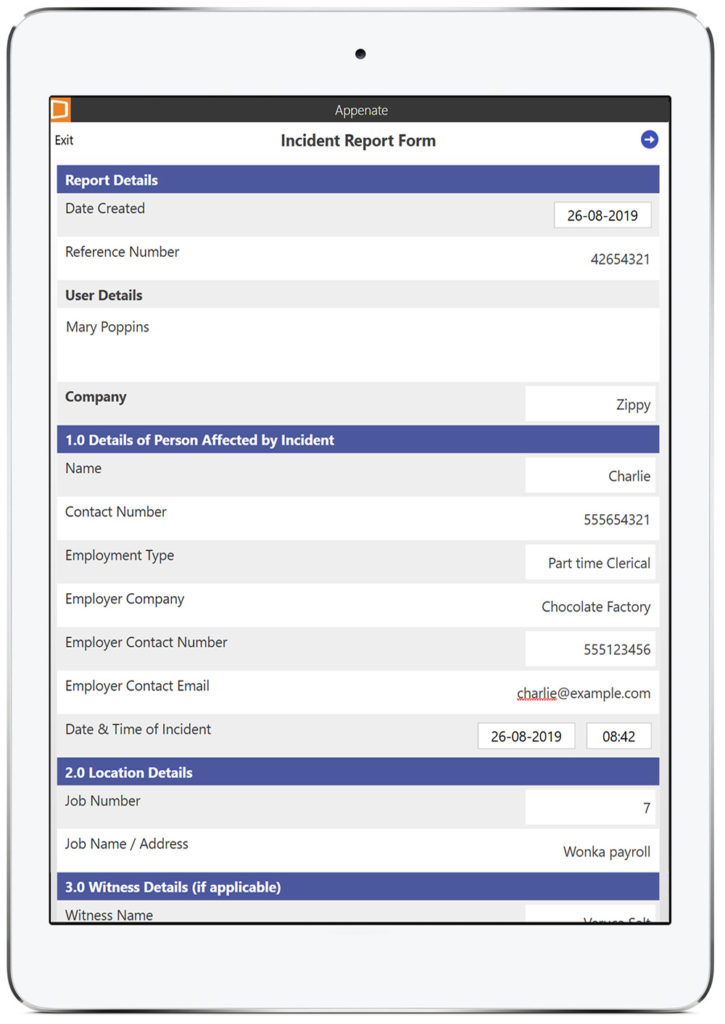 Incident Report App
Keep track of all data regarding an incident for safety & legal protection.
Detailed Timesheet App
Capture multiple time entries, its location & images of a completed job.
Go Paperless With Mobile Forms
$90 For 90 Days (Save 89%)
We offer a free trial. If that's not enough time, you can get 90 days of Appenate for just $90. What's more, you'll enjoy free unlimited support and training from us.
Case Study: A Whole Work Week Saved
Appenate, Salesforce & 40 Hours Less Admin
Enterprise X, a building maintenance company, realised they were spending too much time and money on manual data processing. So they set out to find a solution that would cut hours from their workweek while possessing the capability to integrate with Salesforce.
With Appenate & Salesforce You Can:
Create data-driven apps without coding.
View & capture data in the field and office.
Dispatch tasks & automate your business.
Experience our end-to-end white label capabilities.
Get building apps fast with free 1 on 1 training.
90 days for $90 on all new accounts
15 Premium users included,
limited time only (Excludes GST)