A lack of compliance with health and safety regulations can shut the doors of a business. This is not an area in which compliance officers or, organizations as a whole, can risk neglecting.
We have identified one aspect that's a game-changer for both parties:
The method of collecting and processing compliance inspection data.
Specifically, the pro's and cons of using paper-based forms vs. mobile apps and how this affects performance levels.
Below are the differences between paper-based and mobile efforts, followed by a case study which demonstrates how this plays out in reality.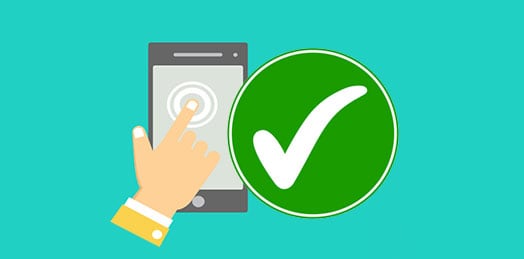 10 Benefits Of Mobile:
Instantly transform forms into workflows
Schedule tasks to increase speed & efficiency
Immediately accessible on the system
Total transparency and accountability
Oversight of project pipelines
No risk of losing completed forms
Concerns raised and dealt with quicker
Integrate with existing internal systems
Reduce risk of business closure
Increase in overall compliance
10 Risks Of Paper:
Lost assessments
Time squandered on recapturing data
Human errors or illegible words
Incorrect calculations
Lack of integration with internal systems
Slow turnaround time on issues
Difficulty in ascertaining accountability
Lack of oversight
Carbon reduction penalties
Data breach fines
Real World Mobile Success:
How Mobile Has Helped
When asked how it has benefitted their department, the project manager said:
"Inspectors have obtained an average saving of 45 minutes for a basic inspection.
For larger inspections or multiple inspections at one site, the savings are significantly more, up to days."

He also mentioned that the increased enforcement of standardized procedures and results, when performing inspections, has yielded more consistent and quality records.

The Mobile Experience
When asked to sum up their experience, he replied:
"Our inspectors have immediately embraced their field tool obtaining significant improvements."

For anonymity purposes, this customer has requested to be referred to as an "Australian State Government Regulator."
Here Are A Few Everyday Tasks That Can Be Turned Into Apps:
Construction:
Risk Assessment
Fall Prevention
Demolition Safety Checklist
Facility Inspection Checklist
Weekly Health and Safety Inspection
Accident Report
Site Survey
Mining:
Facility Water Quality Checklist
Safety Management of Oil and Gas
Mine or Quarry Inspection
Risk Assessment
Equipment Inspection
Safety Training Checklist
Human Resource Management
Forestry:
Breaking Out
Swing Yarder
Skid Pre-Operation Checklist
Tree Falling Plan Checklist
Plant Maintenance
Emergency Plan
Risk Management
General:
Restaurant Inspections
Home Inspection
Pre-Purchase Building
Electrical Compliance Certificate
Fire Safety Inspection
Corporate Safety
Incident Report
The formula to compliance success is the mobile collection and analysis of data that are run through automated business processes.
If there are any aspects of your business that are still paper-based, look into the low-code digital options available to you.